We're here to assist you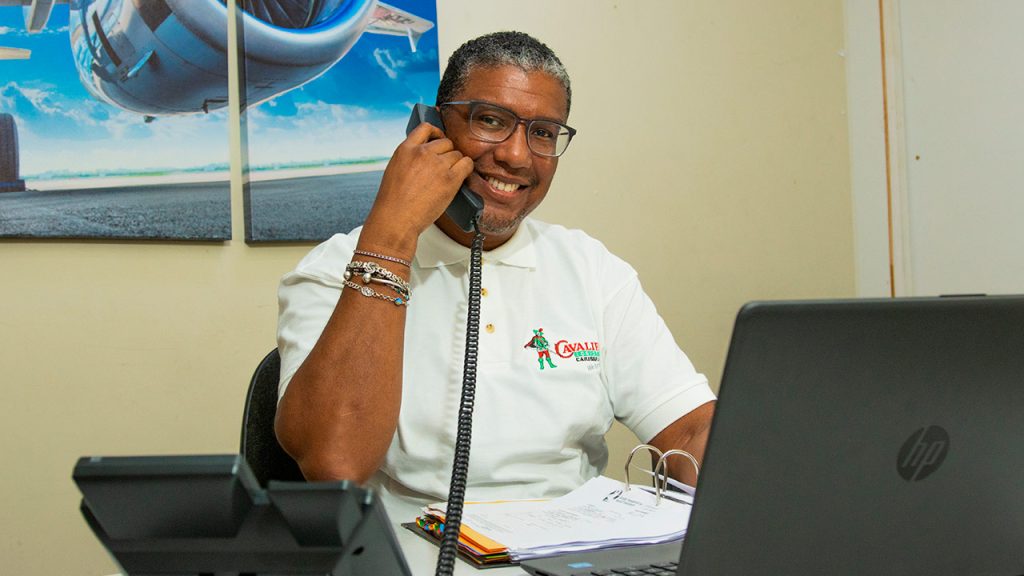 We strive towards continuous improvement
If there is anything that we can be of assistance with, let us know.
Returns
PPS-e offers the service of returning a purchased item if the item is damaged or not as expected from the place of delivery in the country of Origin. In other words: if your parcel contains something not as expected, we can assist with shipping to the place of exporting at a cost.

Example:
You ordered a green polo-shirt with Amazon, it was delivered to Cavalier Miami and you receive a red polo-shirt in Bonaire. PPS-e can assist to ship the goods back to Miami (at the customer costs, but we will be able to assist in a cost-effective way) and Cavalier Miami will return the package to the supplier, provided this is within the max. return time as stipulated in the suppliers return policy. The refund itself will of course also be in line with the suppliers' return policy (refund, exchange, etc).
Procurement
Buying / shopping
Surfing, filling up carts, ordering and related payment is not part of our service (but our partners are happy to offer you these services).
Of course, please fill in our address at origin as Delivery address
See below for an example
It is important to mention your destination (AUA for Aruba, BON for Bonaire or CUR for Curaçao).
Forms
Our online forms help you in the transport of your shipment. You can complete the forms online. The forms will assist you to proceed more efficient with shipping.
Saves you time and expedite handling of your parcel.
Other forms are meant to provide more detailed information.
The following forms are available:
Shipper Letter of Instruction (export air pack, sea pack, sea shipment)
Insurance Forms
Claim Form
Conditions & Liability
PPS-e general terms and conditions describe the legal aspects of shipping.
Please read our terms and conditions for full details.

Learn about PPS-e shipping and PPS-e responsibilities and related liabilities.
Liabilities are limited. In case your goods have higher values, it is strongly recommended to apply for transportation insurance.
Claims
In the unfortunate situation that the shipment does not arrive according to expectation, you can file a claim. This has to be at destination, i.e. the place where an eventual disturbance has been detected. Claims can be about missing or damaged pieces.
Customer can submit the claim form by email or visit our customer service department. The claimant has to proof that the mishap has been caused during transportation. Also, please be aware that insufficient packing is a reason to deny the claim. Claimant has to proof the claimed amount, e.g. by purchase invoices.
An expert will than assess the claim to determine the cause, and within 3 weeks after the investigation you will receive an answer.
For larger damages, an insurance expert will have to inspect the situation.
Eventual compensation will depend on these investigations; PPS-e will assist you through every step of the process, trying to and ensure satisfactorily handling.
Insurance
Application for insurance is a highly recommended additional option.
Shipper has to indicate this prior to shipping, latest at the delivery of the goods for export.
Insurance will be obtained for a premium of 1.5% on CIF value (being value of goods + transportation + 10%), the so-called insured value.
Adding insurance to your parcel is easily done during preparation and starts with a min. of ANG/ AWG 87.72 or USD 50.00.
Further information can be obtained with our customer service staff.
Ready? Send. Go.
Request Online. Easy and fast.