Finest care from A to B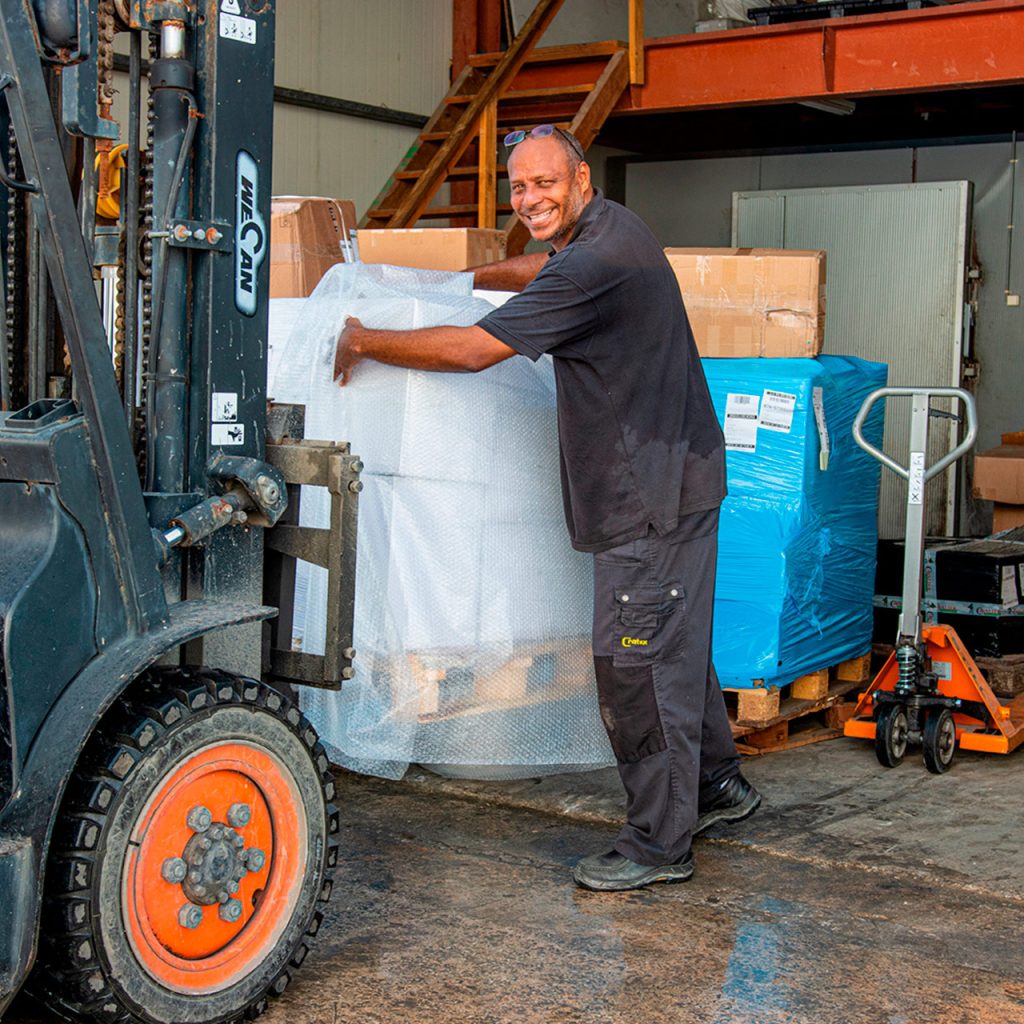 Moving is a special activity, you only move a few times in your life!
Before starting think about your budget and determine which activities you can perform yourself and which you are willing to subcontract to a moving company.
Also define which goods need to be moved, the volume of your household goods (in m3) is an important cost-driver. The moving company can execute a survey assessing the volume and particularities of your moving.
Please be aware that damages need to be avoided and proper packing is essential. Of course it is highly advisable to apply for an insurance, but inadequately packed items will not be covered. In other words: consider to hire a moving company / packing specialist for packing.
Cavalier offers various services for packing and consolidation, please contact us for more information.
General moving tips
Below you find useful tips, which makes moving more organized and less stressful:
Start early, it is better to pack a few boxes a day that all in 1 day.
Work in a structured way: pack per room.
Use dedicated moving boxes.
Number and label all boxes and mark the location and type of its contents, e.g. Box 15 Children bedroom, clothing.
Packing tips
Boxes:
Pack everything which fits a box, into a box, including wastebins, speaker boxes, lamp shades, etc.
Goods just exceeding the boxes size, can still be packed in a box with the upper flaps open, e.g. for plants. Limit the number of open boxes in view of extended volume.
Close the boxes with tape.
Fragile items:
For porcelain and glassware use special packing paper, not too tight, leave air as a cushion.
If available use boxes with divisions for glassware, cups, etc.
Plates must be packed upright in packing paper.
Fragile items to be packed separate, packed item by item. Avoid any pressure on these items.
Boxes with glass ware to filed up with soft (kitchen) items, like towels and/or packing paper.
Activities to be performed
Outgoing:
If subcontracted to a moving company a survey will be required in order to determine the amount of work and materials involved. (Pre-)Delivery of sufficient moving boxes and their packing material (packing paper, tape, labels, etc.).
Packing of the household items:
General goods into moving Boxes.
Hanging garments and paintings to be packed in special boxes.
Packing and protection of these larger items.
On the day of moving all boxes must be ready.
Please make sure the truck or container can park in front of the house.
As a general rule the distance between truck/container loading platform and house entrance may be max. 30 min; if not additional loading hours may occur.
It is highly advisable to insure your household goods.
Incoming:
Unpacking of boxes of the other items.
Unpacking of the larger items of furniture and assembling.
Pick up of used moving boxes and other packing material (carton, blanket).
Ready? Send. Go.
Request Online. Easy and fast.